ABOUT US
What is Wise Platform?
Wise is a global technology company building the best way to move money around the world. Wise Platform is Wise - but for banks, large businesses and other major enterprises.
We allow our partners to embed the best way to send, receive and manage money internationally into their existing infrastructure, creating value for their business and customers.

Over the past decade, Wise (formerly known as Transferwise) has built a global payments infrastructure that has revolutionised how money moves around the world. Now, thanks to Wise Platform, other companies can gain access to our industry-leading, reliable service seamlessly.
We save partners time and money by allowing them to deploy new products and services to customers seamlessly, helping them to speed up innovation and serve, retain, and grow their customer base.
"A few years ago, something strange happened. We received an influx of Hungarian customers, all from one bank. Why? Turned out the bank's own staff were sending their customers to us, since they were unhappy with their own money transfer service. This was a hassle for the customers, though. We thought there must be a better way. So, we began building - and today we have Wise Platform, an API that banks, financial institutions and other big businesses can embed into their existing infrastructure. Gone are the days of banks sending their customers to us. We can bring Wise to them."
We're only just getting started
We have over 60 partners in 18 countries across 6 continents, and have opened up fast, cheap, convenient and transparent international payments to over 100 million personal and business customers worldwide.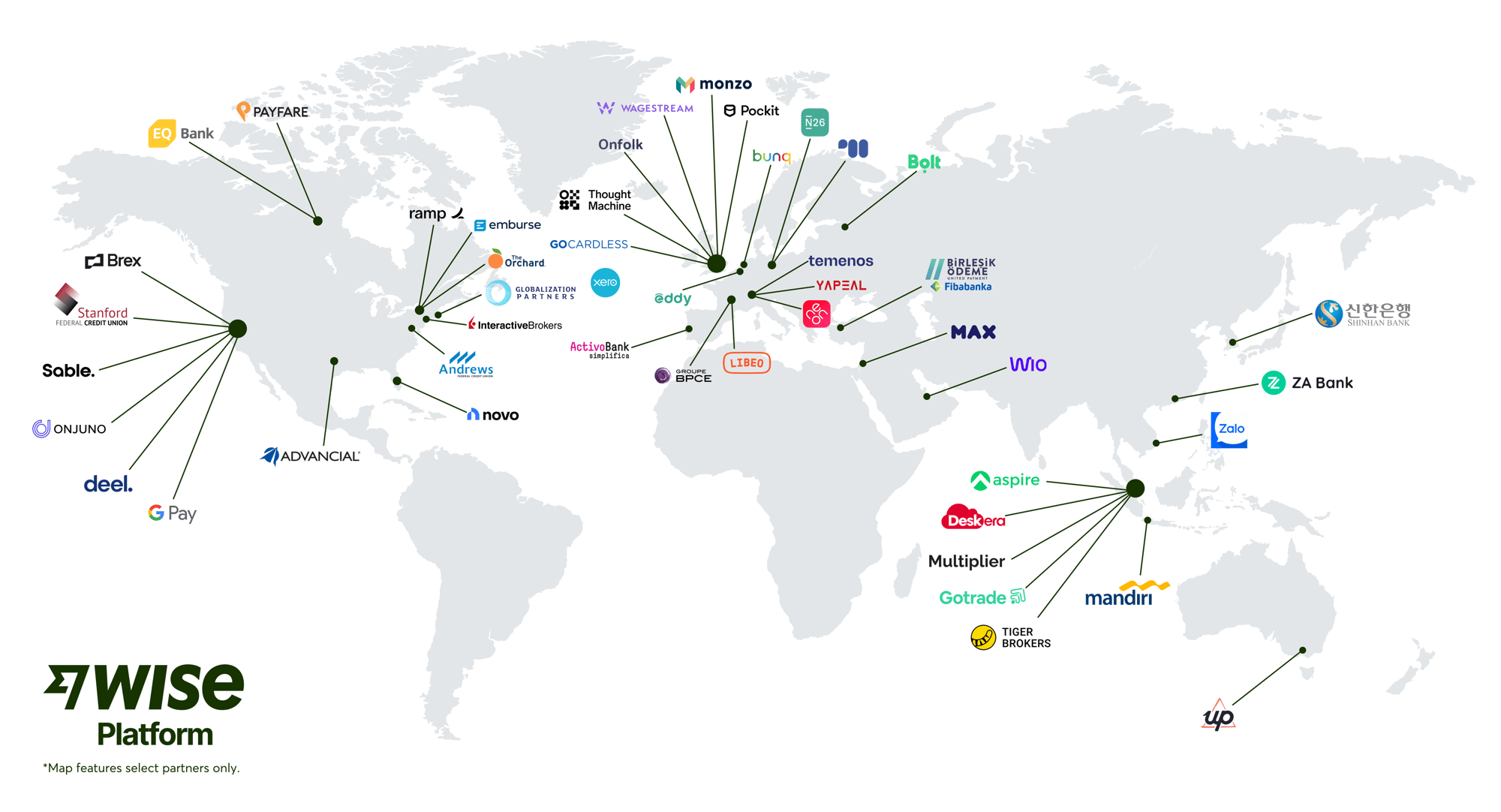 Wise Platform
An embedded, scalable cross-border payments solution

Guaranteed FX
Mid-market exchange rate (no hidden fees) guaranteed for 48h+.

Global
40 currencies, 70+ countries via local rails 170+ countries via SWIFT.

Transparent
Clear and upfront fees, delivery estimates & real-time payment tracking.

Instant
49% of cross-border payments are delivered instantly and 88% in under 1 day.