Meet us at SIBOS 2023



Our Wise Platform team is attending Sibos in Toronto, Canada.
If you're planning to attend, get in touch to book a meeting with us today.
For over a decade, Wise has built a global payments network that will one day power money without borders for everyone, everywhere. Wise Platform allows financial institutions and major enterprises to leverage Wise's infrastructure and offer world-class international payments directly to their customers.


We work with 70+ partners in 18 countries across 6 continents, including Bank Mandiri, Google Pay and Monzo, and have launched with tier 1 bank partners in as little as 3 months.

Meet the Wise Platform team to learn more about our latest innovations and discuss how Wise can simplify and enhance your cross-border payments for individuals and businesses around the world.
We are delighted that Kristo, Steve, Abid and Ryan will share their expertise and join the following panels:
Abid Mumtaz: "Removing friction in cross border payments: A formula for customer success"
[18 September 15:00 – 15:45 EDT local time]

Ryan Zagone: "The future depends on the present: Insights from corporate banking"
[19 September from 15:30 to 16:30 EDT local time]

Kristo Käärmann: "Inside Leadership with Javier Pérez-Tasso, CEO of Swift and Kristo Käärmann, Co-founder and CEO of Wise"
[19 September from 16:00 to 16:45 EDT local time]

Steve Naudé: "Reimagining cross-border retail payments in a crowded market: Time to partner or to battle?"
[21 September from 09:30 to 10:30 EDT local time]

one platform, a world of currencies
Wise is a global technology company building the best way to move money around the world. Wise Platform is Wise - but for banks, large businesses and other major enterprises.

We allow our partners to embed the best way to send, receive and manage money internationally into their existing infrastructure, creating value for their business and customers.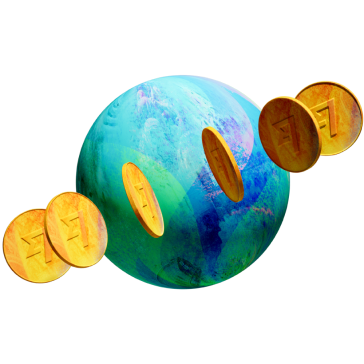 Keynote
sessions
Get the inside track on global payments from Wise's CEO Kristo Käärmann.
Learn about CBDCs and the future of cross-border payments with Wise's CTO Harsh Sinha
In-depth panel discussions
Learn from industry experts including SWIFT, McKinsey & Company, UniCredit, Accenture, EQ Bank, EY, Thought Machine and more
Interactive demonstrations
How to make payments instant, bringing down the cost of cross border payments, challenges and opportunities in exotic currencies, demonstrate DFv3 and review SDKs and more