Infrastructure
Payments Partner.
Infrastructure partners can benefit from connecting their existing payment methods to the Wise network while maintaining ownership of the customer profile, operations, and compliance obligations. Both white-label and co-branded customer journeys can be offered in this model.
A simple replacement of the back-end payment method, the Wise Infrastructure Payments Partner Solution would suit any licensed or regulated business that may be looking to make customer payments, cheaper, faster or more visible by incorporating payment tools.
You own the experience - we'll do the payments. Multiple settlement options, transfer screening, customer support, and operational configurations are available.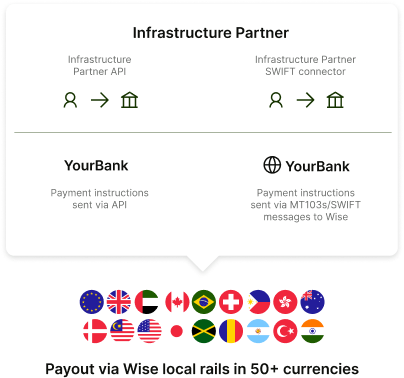 Automated payments with our API
3rd Party Payouts
Make multiple (global) payouts faster and cheaper.
Send payments to bank accounts across the globe using the Wise Payments network through a simple self service API connection.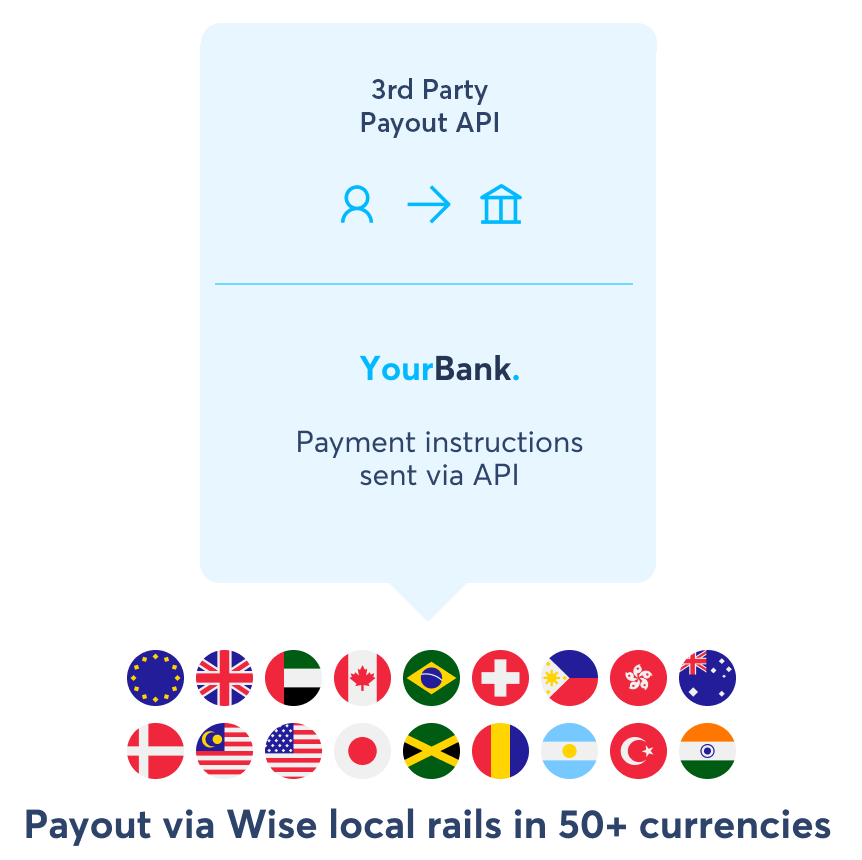 Use your existing Swift connection
Correspondent Services
The Wise alternative to correspondent banking.
Using your existing Swift connection, you can now route your payments via Wise to benefit from our speed, pricing and coverage. No integration required, just a configuration change for your message routing.