Watch the complete series
How we're fixing...
Welcome to How We're Fixing, a video miniseries hosted by Roisin Levine, Head of UKI & European Partnerships at Wise Platform, where we speak to leaders across the finance and fintech space about the problems they are solving for customers. Every episode is packed with valuable insights - from how high street banks are leveraging partnerships and open banking, to how accounting platforms are empowering SMB employees to make accounting simple.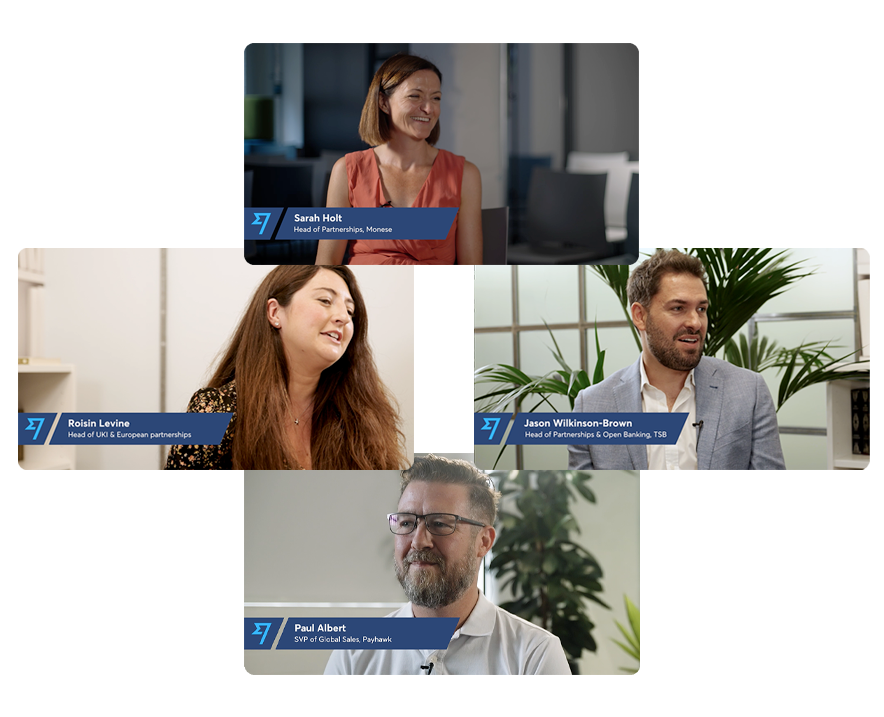 Monese
Fixing access to mobile money accounts
In this episode, you'll hear from Sarah Holt, Head of Partnerships at digital bank Monese, about how Monese is fixing access to mobile money accounts and financial services.
TSB Bank
Digital delivery and high street presence go hand in hand
In this episode, you'll hear from Jason Wilkinson-Brown, Head of Partnerships and Open Banking at retail and commercial bank TSB, about how TSB is fixing the relationship between banks and fintechs.
Payhawk
Fixing expense management for SMBs in Europe
In this episode, you'll hear from Paul Albert, SVP of Global Sales at accounting software platform Payhawk, about how Payhawk is fixing expense management for SMBs in Europe, and how open banking makes this possible.
Xero
Fixing accounting for SMBs
In this episode, you'll hear from Michael Green, GM Partnerships at accounting software platform Xero, about how Xero is fixing accounting for SMBs, plus, the challenge of integrating 3rd party apps.
Wagestream
How Wagestream is fixing financial well-being
Emily Trant, Head of Impact and Inclusion at financial well-being firm Wagestream talks to Wise about how Wagestream is fixing employee attrition by reducing financial stress through their market-leading smartphone app that puts staff on the road to financial wellbeing.
Powering global banks and platforms

.